Experience Convenience at Omaxe World Street Faridabad- Closer to two International Airports

.

To enhance the usability of India's longest Expressway – the Delhi-Mumbai expressway and bring about the benefits of development to a vast catchment, the government recently gave its go-ahead for a proposal to develop a 31KM road in Faridabad which will connect Delhi-Mumbai expressway with Noida International Airport, Jewar.

This will bring Faridabad closer to two international airports – the operational IGIA, Delhi (via Delhi or Faridabad-Gurgaon road or Delhi metro) and the upcoming Noida International Airport, Jewar (upcoming 31KM road). At a 5 min drive from Delhi-Mumbai Expressway is Omaxe World Street, Sector 79, Faridabad.

Omaxe World Street is an integrated commercial project being developed by India's leading real estate company Omaxe Ltd. The project comprises themed high street, malls and multiplex, A-Grade office spaces, and apartments and penthouses. The project is a part of a 430-acre commercial business district, one of India's largest CBDs.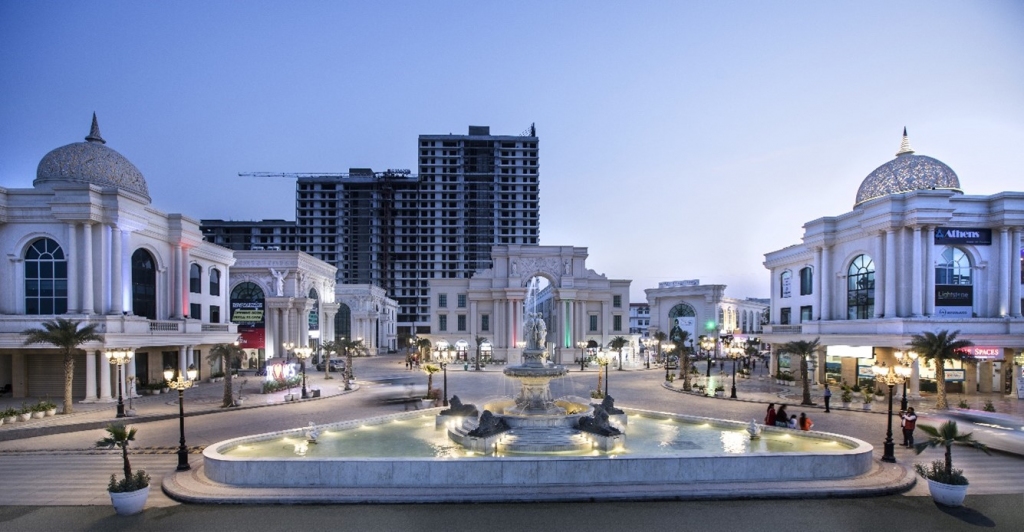 New alignments in the construction of highways and expressways are done by the Government to bring about economic development in the cities through which they cross. Creation of real estate supply, be it malls and shopping centres, warehouses, offices etc. and job opportunities will bring about a holistic development of these regions.
What is the Delhi-Mumbai Expressway?
The 1250 KM long 8-lane Delhi-Mumbai expressway originates in Sohna (Haryana) and passes through Rajasthan, Madhya Pradesh, Gujarat before terminating at India's financial capital Mumbai, Maharashtra.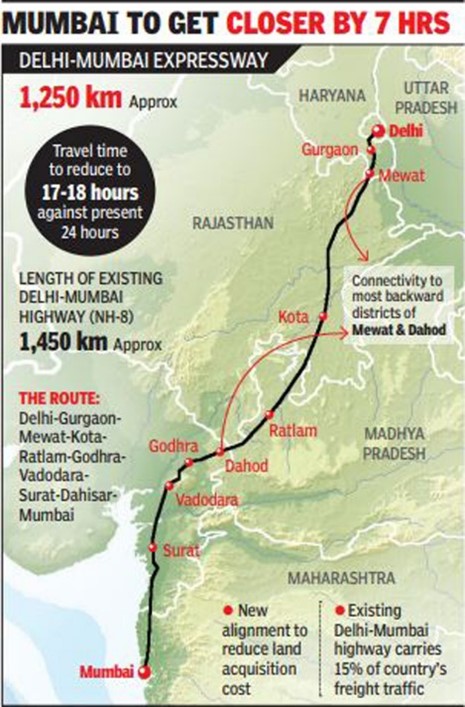 Delhi is connected to this expressway via a link road, called the DND Expressway, which will originate from DND flyway in Delhi, pass through Kalindi Kunj, Faridabad-Ballabgarh bypass (parallel to Omaxe World Street) and end at Sohna at KMP expressway.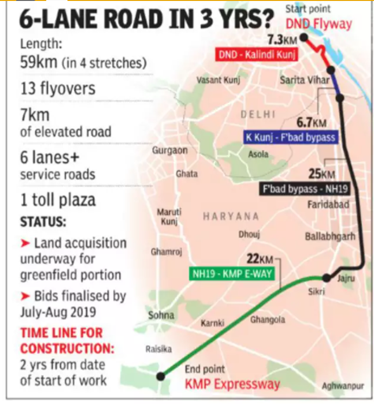 The stretch of the expressway from Sohna to Vadodara going up to Mumbai will meet the DND Expressway at Sohna on KMP. (Green line)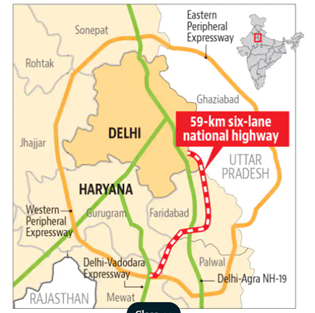 A loop will be created for interchange of KMP and Delhi-Mumbai Expressway.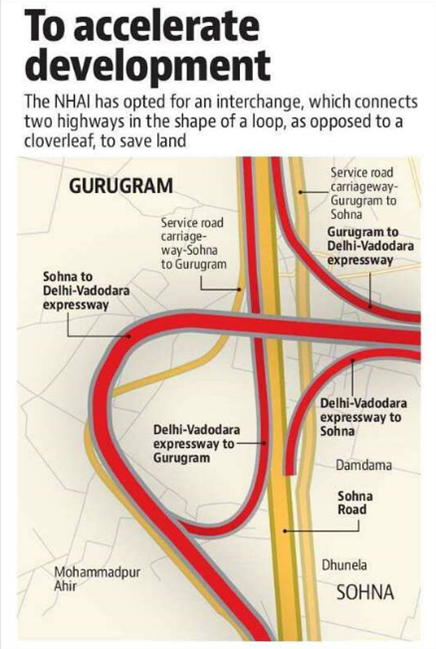 With the proposed 31KM road connecting D-M Expressway with Noida international airport, it will supplement the other proposed and ongoing connectivity efforts from Faridabad to other adjoining cities like Delhi, Noida, and Greater Noida, Gurgaon among others.
This includes EPE and Manjhawali bridge over the Yamuna river for Noida and Greater Noida, Faridabad-Gurgaon road for Gurgaon, NH-2 for Delhi and Agra, the operational metro rail to various parts of Delhi, and the upcoming metro rail for Gurgaon.