Delhi is the fastest-growing metropolitan city when it comes to real estate. Investing in a commercial property is the most effective way to boost your business. Some of the best commercial projects in Delhi offer assured return on investment along with rental income. The major Delhi NCR consists of cities such as Noida, Ghaziabad, Gurugram, and Faridabad. These cities have a large demand for office areas. So, they have several commercial projects to choose from. With a great budget in hand, you can opt for retail shops as well.
A commercial project should have plenty of space and should be located in areas where commuting is feasible. The businessmen usually look for booking office spaces, book shops, food courts, studio apartments, and photo studios in these high-rise commercial buildings. Here are some Best Commercial Projects in Delhi that provide luxury office space.
1.  Omaxe Chowk
Situated in the heart of Delhi, Chandni Chowk has always been an eccentric place for shopping and eating. The Omaxe Chowk project is the upcoming major redevelopment project in Chandni Chowk in the last 300 years. Retaining the essence of the place, Omaxe Chowk caters to the needs of a buyer and an investor. Chandni Chowk being the centre of attraction for most people and travellers still lacks proper traffic management, amenities, and parking facilities. The ambitious project has developed a structured architecture with a touch of Mughal, British, and Indian designs, keeping in mind the local culture.
It includes organised showrooms, shops, and corridors. This will add up to the visitors in Chandni Chowk by 30% each year. The complex has a dedicated food corner with local delicacies as the highlight. It provides a good opportunity to the business to grow and prosper with its exclusive features like:

High-Class elevators and lifts
No other competing commercial areas nearby
ATMs, banks, and lockers
Restricted loading and unloading by the retailers within the complex
Multi-Level Parking
Food court with a sitting capacity of 1600+
Asia's largest wholesale and retailing hub
Separate lane for taxis for pick and drop services
Spacious Air-Conditioned Lounge
2.  Pearls Omaxe
The Delhi-NCR is widening its commercial aspects by setting up more spaces for office use. Many businesses aspire to stay within these areas because of the ever-growing exposure to other business opportunities and leads. Pearls Omaxe is an ideal choice if you are looking to secure property in one of the best commercial projects in Delhi. The project is laden with features that ensure efficiency in work. Proper work culture is produced because of the unique designs of the space. Some amenities are listed below: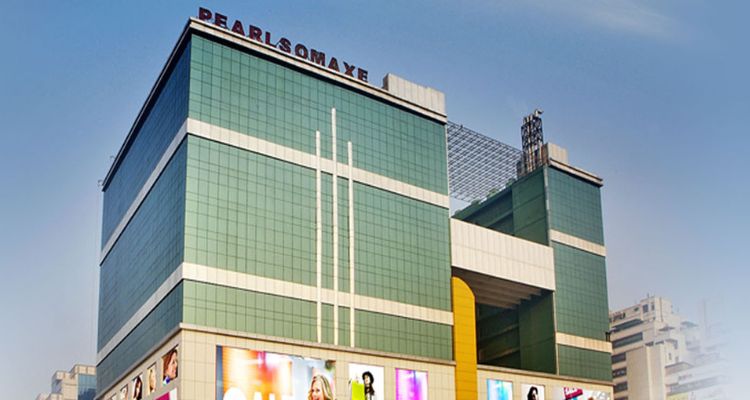 Power Backup
Commercial Complex
Security
Premium Location
Office Space
Parking
Lavish Offices
Retail Shops
3. Omaxe Square
Situated in Jasola, South Delhi, Omaxe Square is the perfect project for all types of retailers, businessmen, and investors. The complex is a 5-level structure and stands out due to its good connectivity with South Delhi areas and Faridabad. It is suitable for setting up office areas for MNCs and big brands. Being at a prime location, it offers complete security for 24 hours and power backup. The Omaxe Square is in a close proximity to Connaught Place and Nehru Place. Check the following points that make Omaxe Square an appropriate choice for your workplace.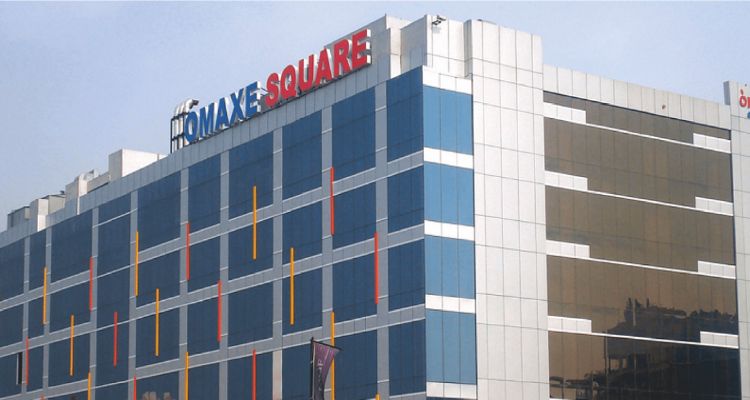 Assured Returns @12% PA
Lease Rental @9% PA
Office Space
Car Parking Facilities
Retail Shops
Water Supply
Excellent Connectivity
A pleasant environment with good facilities increases the productivity of those who work in the complex. Omaxe Group with its 33-years of experience aims to provide you with the classiest and most functional property layouts. Expanding its wings across 27 cities, they have come up with large-scale projects like these to ease your efforts in searching for desirable commercial properties with all the essential facilities.