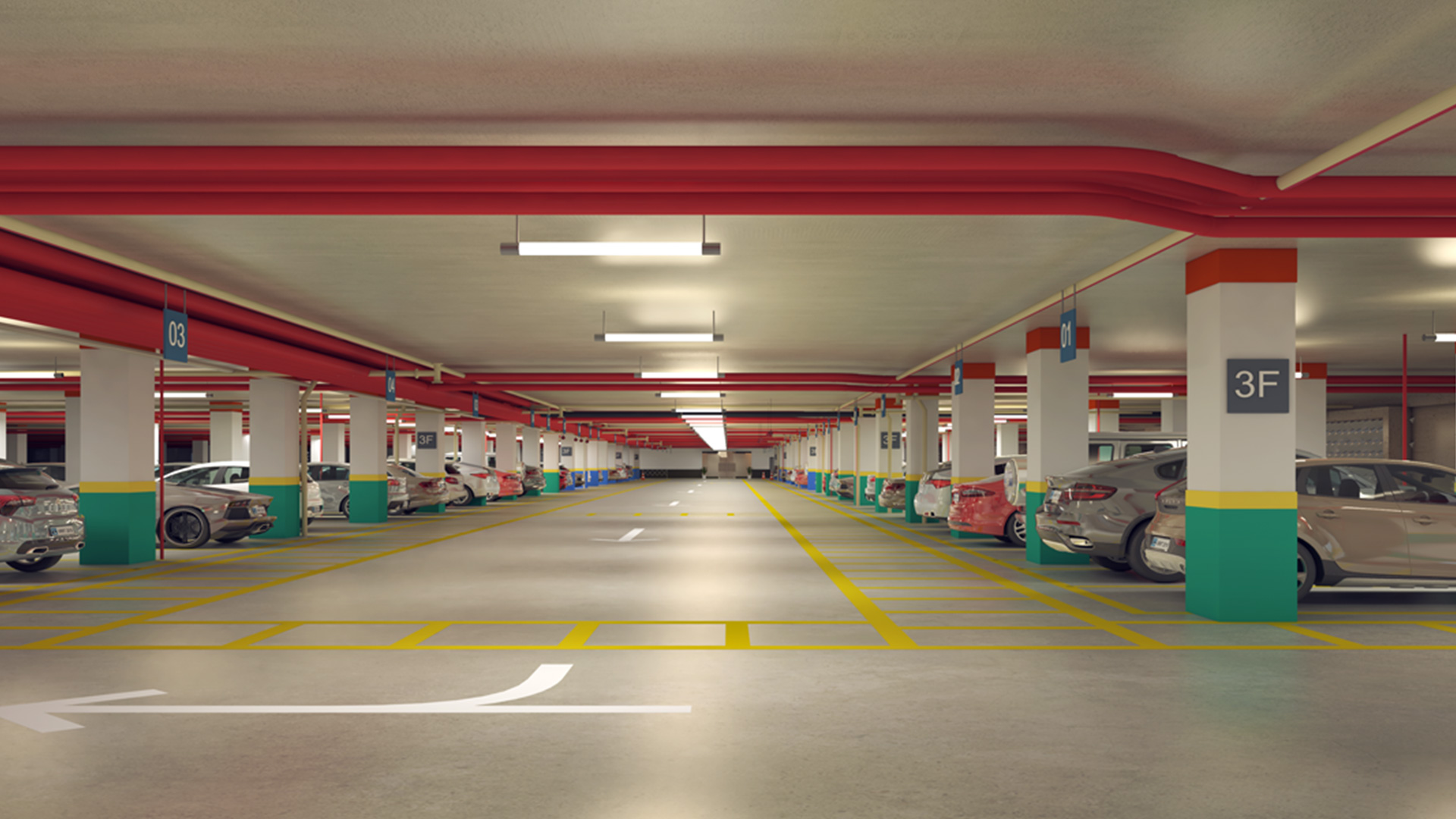 Chandni Chowk needs no introduction, and neither does Omaxe Chowk. Chandni Chowk, in the center of Delhi, was constructed in the 17th century and has a royal history. Omaxe has been working there. When working on the Chandni Chowk, a significant portion of our history, you can see the professionals' confidence in Omaxe. The allure of Chandni Chowk, the old yet magnificent havelis, the vivid colours and smell of rare spices and herbs on sale or the ornate silver ware or the tempting aroma that wafts through Paranthewali Gali is often overshadowed by the hassles one has to overcome to experience them. The chaotic traffic jams and absolute lack of parking space for merchants and visitors is a major deterrent for many would be shoppers and visitors from actually making the trip.
A solution to the parking woes is on the anvil as Omaxe Chowk, a premium multi-level parking-cum-commercial project spread over 4.5 acres will become operational in 2021. The project is being developed in PPP with North MCD and monitored by Delhi High Court.
"A multi-level parking cum commercial project is being developed across 4.5 acres in Chandni Chowk."
In the coming times, Chandni Chowk will be a pedestrian-only market and to cater to the rush of vehicles, including tourist buses that come into Chandni Chowk, this multi-level parking in erstwhile Gandhi Maidan parking will accommodate close to 2100 cars and 81 tourist buses.
This multi-level parking lot cum commercial project Omaxe Chowk with added convenience of all modern facilities such as CCTV surveillance, escalators connecting all floors, passenger lifts, service lifts, vehicle lifts and firefighting and alarm system will add to the shopping experience in Chandni Chowk.  Merchants and visitors to Chandni Chowk would soon benefit from the ample parking space that is also safe and convenient at the same time.
Multi-level parking cum commercial project in Chandni Chowk
Gateway of Chandni Chowk
PPP with North MCD
Monitored by Delhi High Court
Parking for 2100+ car parks and 81 tourist buses
Direct entry from Metro station
At 5-10 min walk to Old Delhi Railway Station, Red Fort and various Bazaars
With personal transport being the preferred mode of commuting for many, parking woes are a common theme in any high footfall area. Local markets, small shopping centers and even popular shopping malls are impacted in varying degrees. Chandni Chowk being located in a prime area with historical land marks such as the Red Fort, Fatehpuri Masjid and Jama Masjid in close proximity is a major tourist attraction as well.
Omaxe Chowk will be the gateway of Chandni Chowk. Visitors, shopkeepers and tourists entering Chandni Chowk will have to compulsorily park their car here. Those coming by metro will have to access from inside into the first floor of Omaxe Chowk and even those walking on the pedestrian pathway, in the road in front of Red Fort can also walk for fulfilling their shopping and food needs. 
A pedestrian-only market will make shopping in Chandni Chowk a delight; and convenient for businesses too."
Construction of the project is progressing well and is expected to meet completion deadlines in 2021. Omaxe Chowk is an integral part of the plan to redevelop the entire area and improve traffic flow in the area.
Once completed, the Omaxe Chowk will be an attraction in itself by bringing the best of all Chandni Chowk has to offer under a single roof with all modern conveniences.