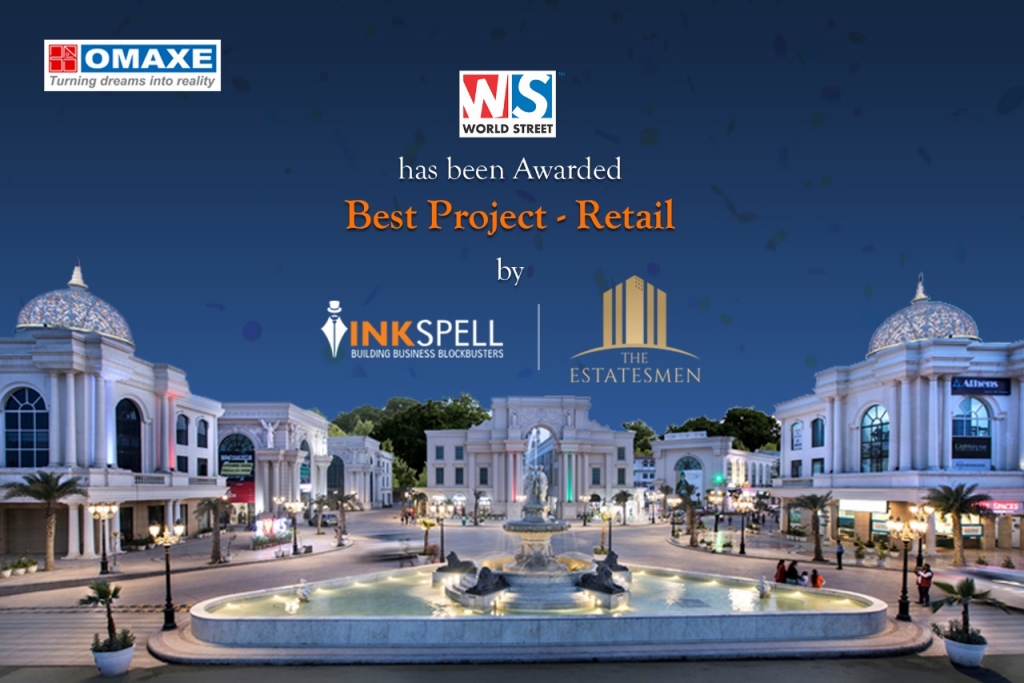 Omaxe World Street in Sector 79 Faridabad has been climbing up the popularity charts amongst shoppers, retailers, and gallivanters. The influx of people on weekends and special occasions like Christmas, New Year, Republic Day, Valentine's Day, etc. is a testimony to the emergence of this themed high street destination as the only choice for shopping, food, or simply relishing the morning and evening walk amidst the beautiful architecture inspired by world's famous shopping streets like London, Athens, Amsterdam, Portugal, and Hong Kong.
Its recent success has led to INKSPELL media honouring Omaxe World Street with the Best Retail Project at the Estatesmen Awards 2021.
The COVID-19 pandemic has led to shoppers preferring open spaces for shopping, and high street has emerged as the new kid on the shopping block. Besides this, the element of experience which high street shopping offers is catching the fancy of visitors. 
Street walks, open restaurants & cafes, and a visually delightful backdrop for perfect photographs are on shoppers' to-do list when planning a day out. Besides, high street gives a feeling of having a marketplace just across from your home. Omaxe World Street fits the bill perfectly. 
Surrounded by lakhs of people residing in various sectors in New Faridabad, its themed high streets give a feeling of street walks akin to London, Athens, etc. Also, Omaxe World Street the best retail project has emerged as a hub for dining, shopping, confectionary, etc where shoppers are spoilt for choice.