It is said you will find it difficult to acclimate to other cities once you live in Chandigarh.
What makes Chandigarh so special? Dubbed 'The Beautiful City,' this place has been ranked as one of India's top emerging cities. For a variety of reasons.
This article will help you purchase a 3 BHK flat for you and your loved ones in New Chandigarh.
Why Purchase a 3 BHK Flat in New Chandigarh?
Did you know that since the pandemic, the number of people purchasing three-bedroom houses has increased? Let's understand why this is the case, especially in New Chandigarh.
Secure Your Future
Land rates and flats in New Chandigarh increase over time and are an excellent investment in times of hardship. Investing in a 3 BHK in Omaxe properties is a great way to secure your future.
Intergraded Townships
Enjoy integrated townships, which are quickly becoming the most popular alternatives. It's all a short walk away due to the limited spaces available.
An integrated township saves you time, energy, effort, and money. It also provides you the extra benefit of being a part of sustainable living.
Build a Household
New Chandigarh is Punjab's first eco-city. The officials have also planned for a metro station for inhabitants' convenience. Buying a 3 BHK will help you build a great family life with everything you need close by.
It also has larger and less congested roadways and an extensive network of highways that facilitates mobility and accessibility.
Where to Purchase a 3 BHK Flat in New Chandigarh?
Four thousand five hundred families are already living in the futuristic city of New Chandigarh. Purchasing a three-bedroom apartment in new Chandigarh means pursuing a better way of life!
Omaxe lets you experience the city with all its services, like education, healthcare, entertainment, and more.
Celestia Royal Premier
The Celestia Royal Premier, its modern take on living in a household. It provides a relaxing atmosphere and a refreshing experience with over twenty facilities.
The property provides moderately priced three-bedroom apartments in New Chandigarh.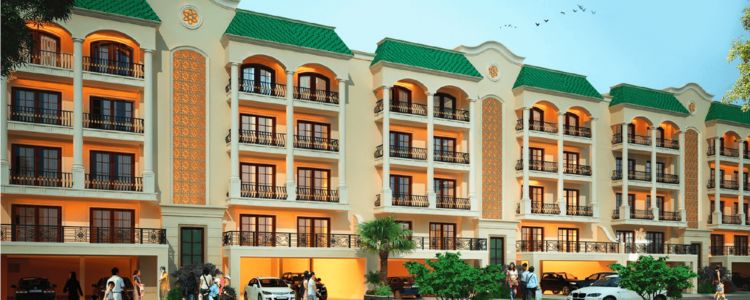 Here's what you'll love about the property:
It has the most recognizable residential addresses
The property is reasonable and enjoyable for any individual or household
Have everything around you like hospitals, educational institutions, and more!
Have the best of nature through themed-green parks
The Celestia Royal Premier project's location is a key benefit for property buyers wanting to invest in New Chandigarh. Experience landmark living on the Avenue!
The Lake
Are you looking to upgrade to urban living in New Chandigarh? The Lake in Chandigarh offers a variety of residential options, including 2 BHK and 3 BHK flats for sale in Chandigarh. Here, you can find nuances in architecture and households that perfectly suit your needs and lifestyle.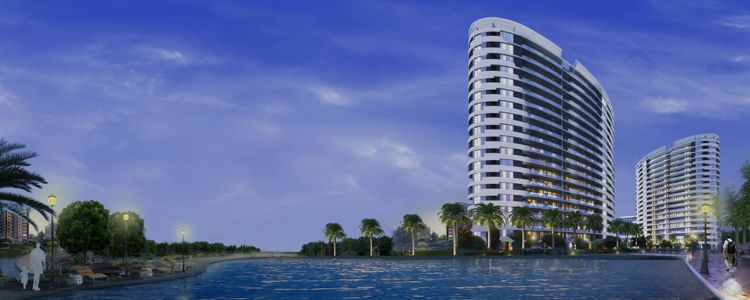 Investing in a 3 BHK at this property will let you enjoy these features:
The terraces that stretch to the heavens are nothing less than a fantasy
Ample amount of parking space in the basement lot
Feel the warmth with family jacuzzis
Take a splash with the multiple swimming pools on the property
Enjoy nature with abundant gardens and ponds around
Eye-feast on exceptional architecture like the Lotus Club
Get that joy going with a fully-equipped water park
The added amenity of floating decks is what sets this apart
When investing in a 3BHK in New Chandigarh, The Lake by Omaxe has many options. While selecting your dream home within your budget, you will be spoiled with choices!
The Resort
Are you looking to live somewhere that's a never-ending vacation? Then this is your hub. The Resort Apartments is quickly emerging as one of the most desirable places to live in.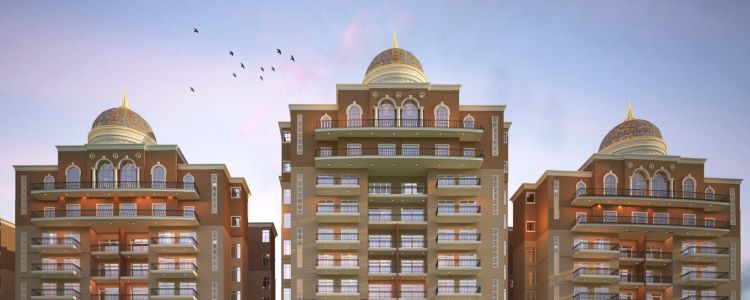 Investing in a 3BHK at this property will allow you to enjoy the following benefits:
An ambiance of an actual resort or 5-star living
Have field time in the theme-based parks at The Resort
The property has a tree-lined surrounding teeming with flora and fauna
You can sit back and relax in a 3 BHK full of class and luxury
The Resort by Omaxe has a wide range of residential enterprises to choose from. It also holds a commanding presence in Punjab. Turn the luxurious dream into reality!
Also Read: What Are The Best Features Of A Good 3 BHK Flat?
Purchase a 3 BHK Flat in New Chandigarh
New Chandigarh has everything needed for a comprehensive urban life! Omaxe offers 3 BHK flats with luxurious residential spaces that are affordable. Are you ready to buy a three-bedroom house in New Chandigarh?