Greater Noida is located in the Indian state of Uttar Pradesh. Greater Noida is home to several residential areas. These sectors are well-planned and well-connected to main roads and highways. They are a popular choice for those seeking a comfortable and easy living experience.
As commercial property costs are rising in Greater Noida, the city has become a home for those searching for real estate investment. More people are relocating to Noida in search of jobs because of commercialization. The trend to invest in commercial property in Greater Noida is increasing.
Noida's idea is centered on an industrial township. It includes highways, smooth flyovers, communication networks, magnificent complexes for inhabitants, a reliable electricity supply, safe drinking water facilities, and much more. These factors have resulted in a substantial increase in commercial property prices in Noida.
Top 10 Benefits of Investing in Commercial Property in Greater Noida
1. Strategic Location in Greater Noida
Noida is a very attractive market for commercial real estate investment. Greater Noida has been named one of the most desirable places to live in Uttar Pradesh. People are fascinated by its lush surroundings and effective city design, making it a wonderful area to live. This also draws the attention of real estate developers who are betting on its bright future.
The city's strategic position, great connections, increasing economy, and high demand for commercial space are a few of the aspects that make it a fantastic area to invest in.
Noida has great connectivity both inside the city and to the rest of the National Capital Region. Some significant roadways service the city. It includes the Delhi-Noida-Dadri corridor and the Yamuna Highway. It is also well-served by public transit, which includes a metro line and many local bus services.
2. Thriving Business Environment
Several major companies have also established offices in the city. This has increased the amount of work prospects for local residents. This rise in jobs will continue in the future as per Government officials.
Greater Noida is home to many tourist attractions. It includes the Buddha International Circuit and the Jaypee Greens Golf Course. These major areas have brought about a major change in the travel industry in the city.
There are major commercial properties near Pari Chowk which connects Noida and Greater Noida.
The city has a metro rail service, which will be expanded in the following years. These infrastructural improvements have enhanced connectivity with other NCR regions. Greater Noida's real estate development has resulted in an increase in property values, which is projected to continue in the future.
3. Infrastructure Development in Greater Noida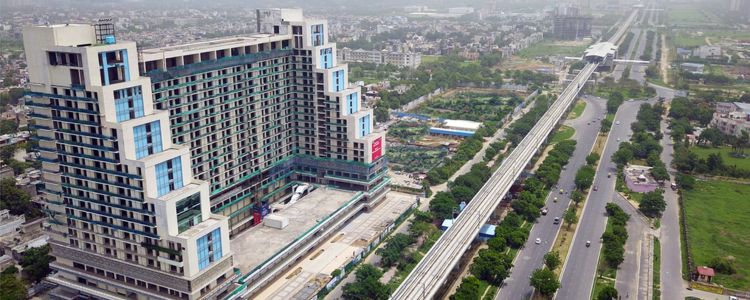 The infrastructure of a location plays an important role in planning investment. Even the Uttar Pradesh government has made major developments in Greater Noida. It has given rise to the prices of commercial property in Greater Noida. The Noida-More prominent Noida Highway and the Eastern Corridor are among the city's advanced road networks. The city likewise has a perfect metro rail administration, connecting NCR.
4. Robust Real Estate Growth
Noida's land prices have rebounded from the pandemic dip as of 2023. The homes near metro stations are subject to see a rise of 5% to 12.5%. Greater Noida is one of the most prominent real estate investment areas in the Delhi national capital region. Many individuals prefer to invest in Retail spaces in Greater Noida because of increasing value.
Sector P is a well-known locality in Greater Noida, noted for its warehouse and office space availability. Dadri, Ballabhgarh, and Sikandrabad are all nearby developing areas.
Also Read: Top five localities to invest in Delhi/NCR
5. Proximity to Residential Areas
The residential areas are developing very fast and brands like Omaxe are investing in the development projects. Many residential projects are coming up or under development near commercial property in Greater Noida. Now you can look for the best Commercial properties for sale in Greater Noida.
6. Booming Retail Sector in Greater Noida
Greater Noida is a developing region with business and retail prospects. There are various Retail spaces in Greater Noida, which offer great ROI. Many more projects are in the pipeline that will provide world-class infrastructure with a unique mix of land uses.
As a result of globalization, developers introduced the concept of mixed-use land to meet demand in all categories. Commercial property in Greater Noida now includes many retail floors, multiplexes, and corporate suites.
It also includes studio apartments, an adjoining boutique hotel, IT/ITeS space, and lockable space beside office space. There are also furnished and unfurnished office space possibilities. Professionals today are seeking such choices to handle everything in one location and save time commuting.
7. Government Initiatives
The program intends to contextualize the SDGs 2030 to the NOIDA Authority's Development Activities. The Noida Master Plan 2031 envisions faster integrated socio-economic development in Noida, with a focus on growth, job creation, sustainable industrialization, and general quality of life and environmental improvement. The Initiative is founded on the Noida Master Plan 2031, the UP SDGs 2030 Vision Document, and the SDGs 2030 Framework. This will boost investment and ROI on commercial property in Greater Noida.
8. Growth in the IT Sector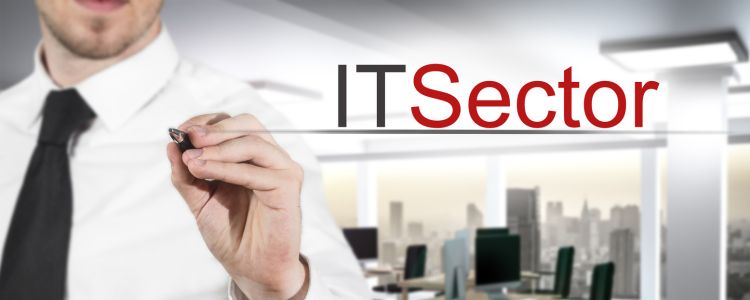 The IT industry in Noida is growing fast. The city has established itself as a major IT hub like Gurugram. It is because Nodia has a strategic location advantage. It has a well-developed infrastructure, and closeness to the national capital, Delhi. The city has attracted a large number of domestic and foreign companies to invest in Noida.
Noida's IT industry has grown, thanks to a trained workforce and government efforts. It has a robust ecosystem. It includes IT services, software development, and a rising tech startup sector.
9. Favourable Rental Yields in Greater Noida
The typical return on commercial properties is 8-11%. It is higher than the current rental yields on residential buildings, which range from 1.5% to 3.5%. Commercial properties have a better capital appreciation potential, with least returns of 5-10%. Residential apartments give 1-3%.
10. Potential for Capital Appreciation
The capital value appreciation or rise in the market value of commercial property in Greater Noida over time occurs due to a variety of reasons. It includes the supply and demand dynamics and the behavior of fiscal inflation. With more development in commercial areas of Greater Noida, investors will see major capital appreciation in the long run.

Conclusion
Greater Noida is a popular commercial real estate investment hub due to its strategic position, good connectivity, and developing economy. The government's investment in road networks and metro rail services has also contributed to the city's expansion.
Greater Noida's IT business is also expanding, with the city becoming an IT hub in India. The IT industry has developed and has given rise to more investment in commercial spaces.
Commercial property in Greater Noida yields a return rate of 8-11%, which is better than the 3-4% return on residential homes.
FAQ's
What are the legal requirements for investing in commercial property in Greater Noida?
People and groups must meet the following eligibility requirements: people must be Indian citizens and 18 years of age or older. Groups must have at least three members, all of whom must be Indian citizens. Commercial plot projects are open to NRIs and businesses.
What factors should I consider when choosing a commercial property type?
Consider the following factors while selecting a company property:
What is the objective behind investing in Commercial property in Noida and why do you need it?
Whether the property and location will meet your company's demands in the future.
What regulatory standards do you need to satisfy?
The financial consequences of purchasing the property.
Can NRIs invest in Greater Noida's commercial property market?
NRIs are allowed to purchase any form of real estate, commercial or residential. All they need to do is follow the guidelines laid by FEMA which is Foreign Exchange Management Act.