The redeveloped Chandni Chowk – the 1.4 KM pedestrian-only road from Red Fort to Fatehpuri Masjid – has finally opened for public. It was inaugurated on September 12, 2021.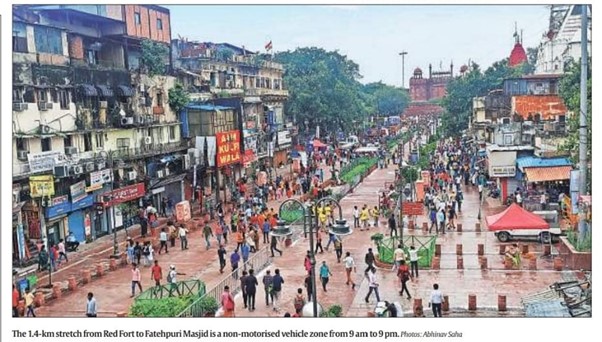 (Image courtesy Indian Express)
A 3.5m central verge separates 5.5 m carriageway and 5.4 m footpath each on both sides for easy movement. It has been declared a non-motorised zone from 9am to 9pm. The absence of overhead wires, red sandstone road & seats, CCTVs, and plants decorating this stretch give it a heritage look which the government has been trying to achieve since its redevelopment of Chandni chowk began in 2018 by the Shahjahanabad Redevelopment Corporation.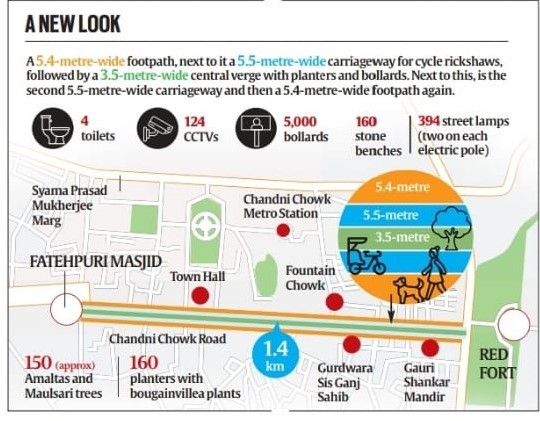 (Image courtesy Indian Express)
Several religious, historic, and iconic markets are located on this stretch – On the left lies the Gauri Shankar Mandir, Jain Mandir, Sis Ganj Gurudwara while on the right lies Bhagirath Palace, Fountain Chowk, and Townhall. A right turn from Fountain Chowk on HC Sen Marg leads to Chandni Chowk metro station and Omaxe Chowk – the multilevel parking cum commercial project which is being developed in PPP with North Delhi Municipal Corporation.
The multilevel parking is schedule to open in the first quarter of 2022.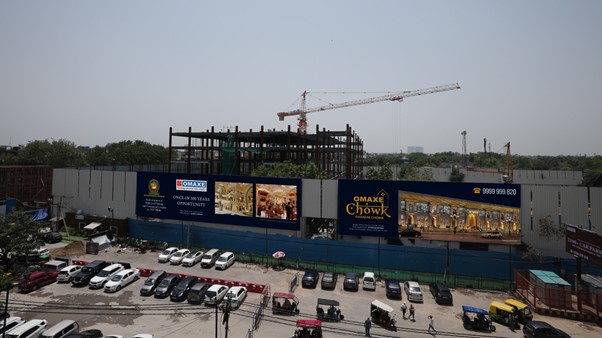 A report in the Hindustan Times quoted the Delhi CM as saying that street food joints will be allowed till midnight in a bid to transform the market into a major tourist hub.
Omaxe Chowk will emerge as a major destination in Chandni Chowk. Parking space for over 2200 cars, modern amenities like automated parking, clean washrooms, centralised air purification, and air condition will make shopping an exhilarating experience. The food court here will offer delicacies from Old Delhi and across India and the World.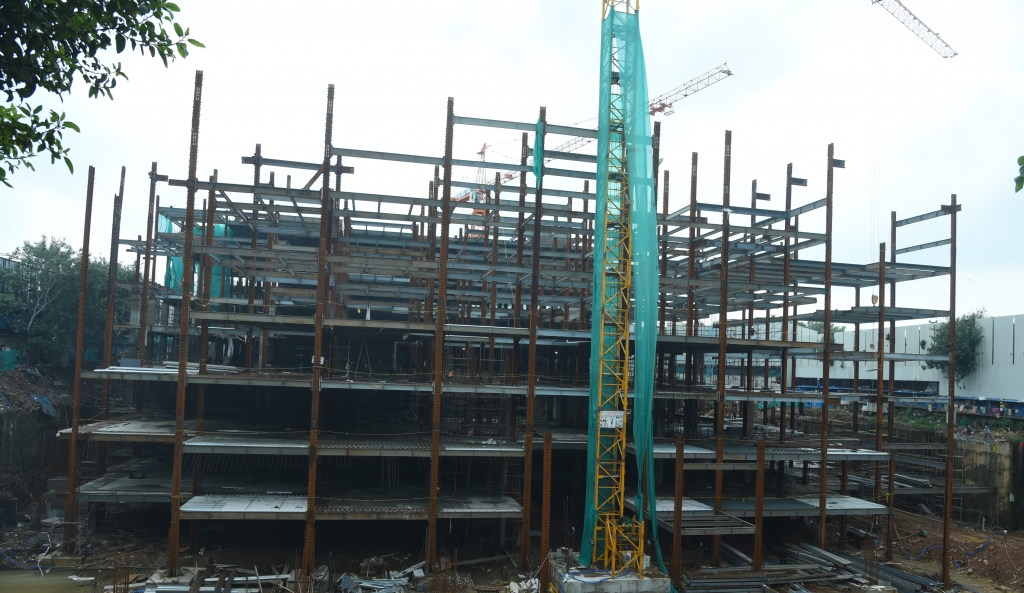 Omaxe Chowk is a 10-min walk from these religious and tourism destinations and markets. It offers a clear view from its terrace. Old Delhi Railway Station is a 5-min walk and the Chandni Chowk metro station is proposed to open on the first floor of Omaxe Chowk.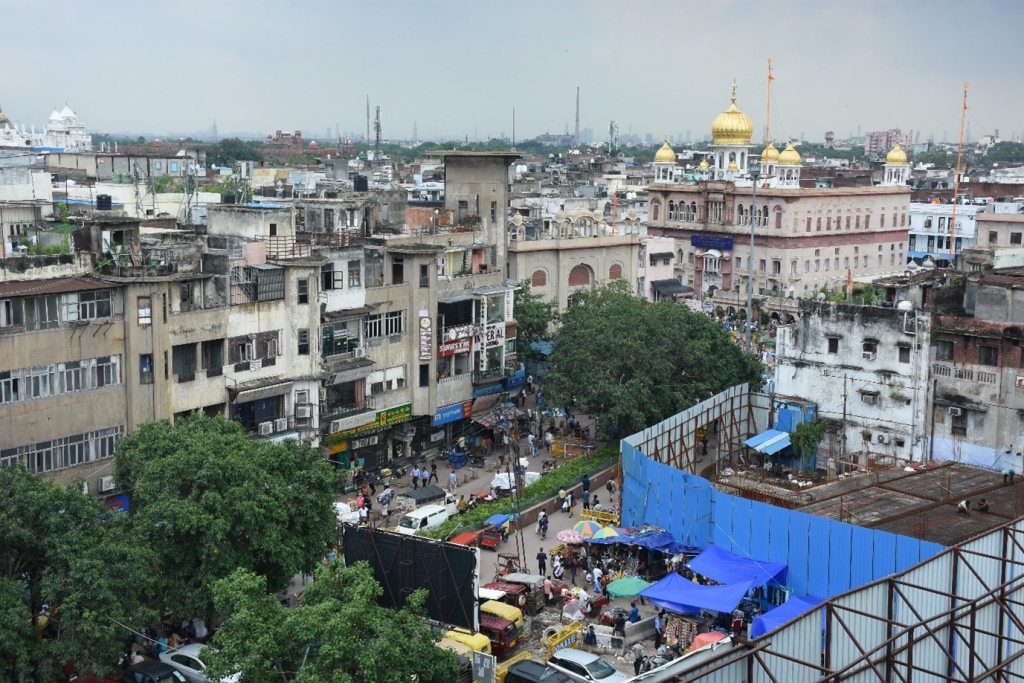 For those desirous of expanding their business, or shifting from the existing setup into this modern complex, Omaxe Chowk is a once-in-a-lifetime opportunity.