Lucknow's reputation as a potential real estate hotspot has been enhanced by rapid infrastructure development, sound governance, a higher standard of living, and considerable investments. Its state economy is the second-strongest in North India, and it is the second-largest city. It is renowned for fusing modernism with beauty from the past. The infrastructure of the Luxury apartments in Lucknow is growing quickly, and private investors are investing heavily, increasing demand for real estate assets.
Table of content:
Understanding Lucknow's Real Estate Landscape
The fast growth and development of flats in Lucknow have had a positive knock-on impact on Lucknow's real estate market, which has in turn generated significant income and job possibilities to support the real estate sector. Residential society in Lucknow is known as an all-around metropolis since it offers world-class medical facilities and top-notch educational institutions.
As a centre for manufacturing, food processing, electronics, banking, information technology, and real estate, the city is expanding. It is a part of several potential growth corridors and large development initiatives. The tremendous growth of Uttar Pradesh is having a multiplier effect on Lucknow's development.
Factors to Consider When Choosing a Residential Society and Flats in Lucknow

The cultural and historical hub of Uttar Pradesh is Lucknow. In this case, location is crucial while selecting a residential home. Numerous different project kinds are present. Considering your employment, your family's demands, and your social activities can help you choose the best location.
When it comes to choices and diversity, the City of Lucknow has a lot to offer. The kind or size of the property you purchase is determined by a variety of variables, including your budget and the size of your family. All of the information will assist you in deciding between a standalone home and an apartment.
Financial Priorities and the Budget
The budget is a crucial consideration when selecting 3 bhk flats in lucknow. This will enable you to determine how much money you have and how much debt you can handle. Your financial preferences should be taken into account while selecting a residential home.
Select a reputable builder
The largest investment a person will make in their lifetime is likely to be a property. It is vital to take into account the builder's reputation because this decision involves a lot of time, money, and emotions. Check the builder's and the company's track record to see how many jobs he has completed.
Top Residential Flats in Lucknow by Omaxe:
1. OMAXE WATERSCAPES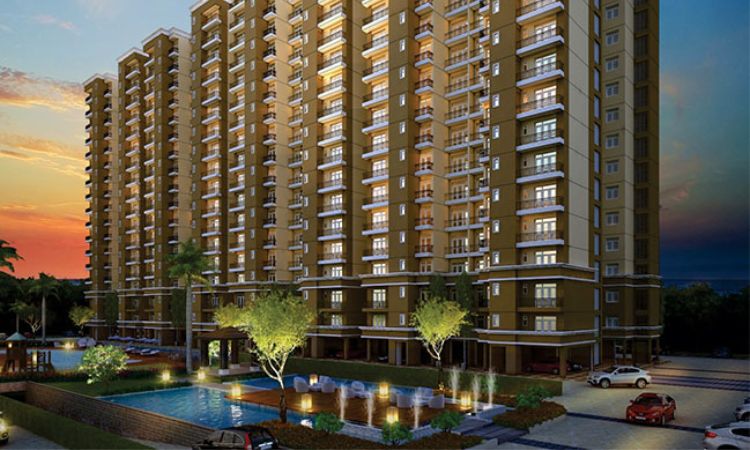 The Omaxe Waterscape apartment complex is situated in Lucknow's Gomti Nagar Extension, off of Amar Shaheed Path.A variety of pleasant amenities needed for a comfortable and opulent living are combined with aesthetic elegance.
The apartments offer expansive balconies with plenty of natural light and fresh air. Outside, there are a variety of amenities to fulfill residents' needs, including a planted garden on the podium, an expansive entry lobby, CCTV in certain common spaces, a gym, etc.
2. GRAND OMAXE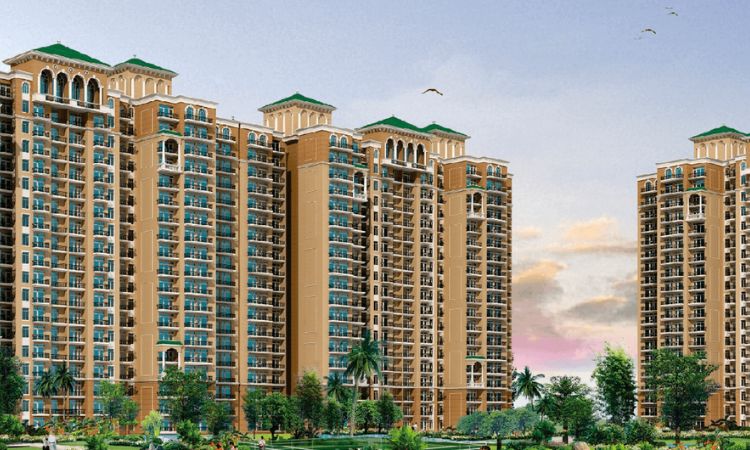 If you're seeking for luxurious and comfortable lodging at an affordable price, check out Grand Omaxe at Sector-7 at Gomti Nagar Extension, an emerging residential flat in Lucknow.
Grand Omaxe will provide 3bhk flats in Lucknow with amazing décor as lodging options .There are several notable amenities provided here, such as a children's open gym, a pedestrian jogging/walking track, a swimming pool, power backup, parking, and more.
3. KINGSTON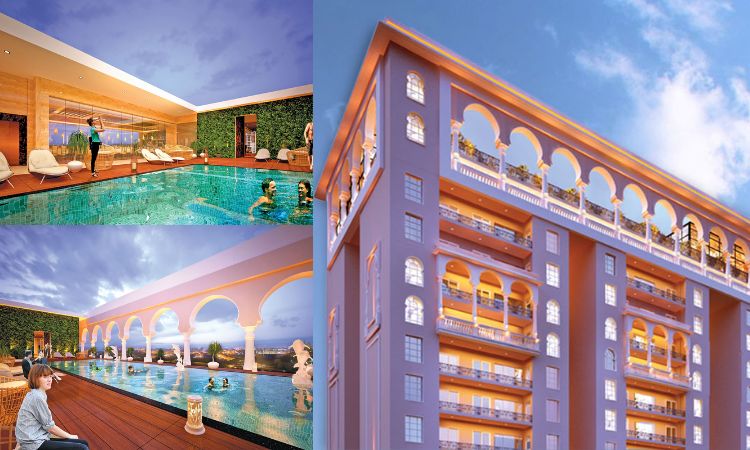 Kingston, a forthcoming residential development in Lucknow's Gomti Nagar Extension, offers a fantastic investment opportunity. A luxury home complex with four-bedroom apartments has everything needed for a pleasant lifestyle.
Kingston, which is spread out across 2.31 acres of beautiful flora, will provide you with a serene and tranquil lifestyle away from the smog and sand of the city into an oasis of nature and tranquility.
Additionally, the region is connected to the rest of the city, making it simple and convenient to get practically anyplace in the city. The sky pool, infinity pool, luxury club, indoor games, restaurant, gym, amphitheater, and many more notable amenities are just a few of the facilities on offer.
4. OMAXE CITY LUCKNOW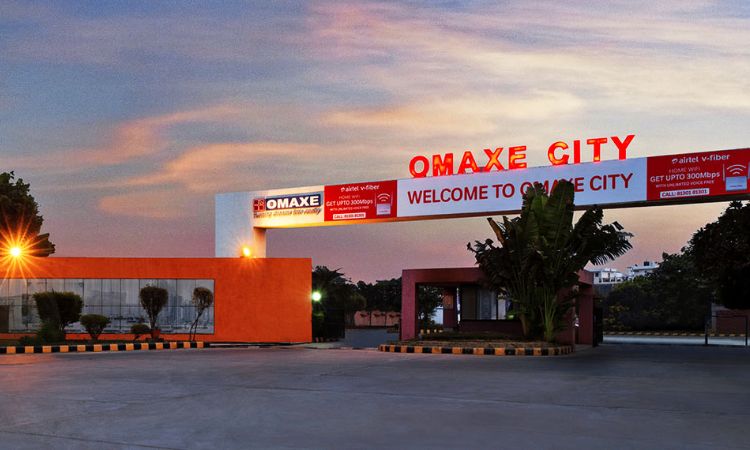 Omaxe City Lucknow, an integrated township with first-rate facilities and a magnificent infrastructure that exudes a majestic grandeur.
Omaxe City Lucknow, built with the idea of a town inside a town, has all the most contemporary facilities, such as a modern club, a nearby shopping mall, 24 hour security, an open gym for youngsters, a grocery store, and much more, all within the confines of this opulent paradise.
5. OMAXE RESIDENCY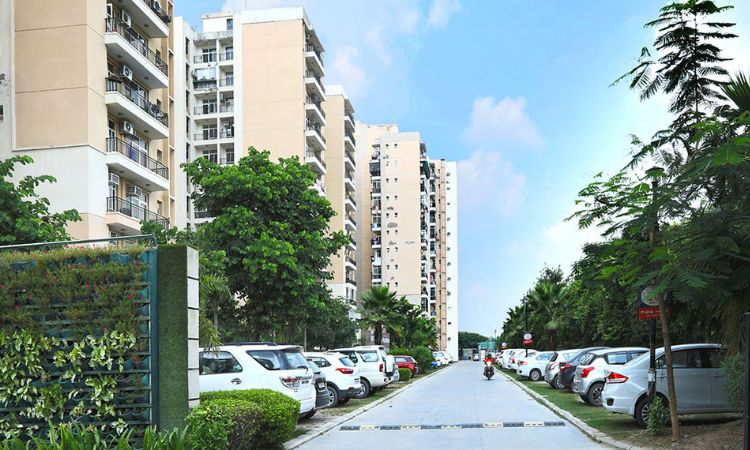 Omaxe has been working on residential and commercial buildings and has established itself as a leading developer throughout a number of locations. Each project produced by Omaxe has a strong priority on outstanding livelihood, quality, and on-time delivery.
The project offers beautifully constructed residential 2/3 BHK ready to move in flats in Lucknow and was created to satisfy the needs of purchasers. To make your life more pleasant, facilities including a clubhouse, parking, a gymnasium, and children's play areas are accessible.
6. THE PALACE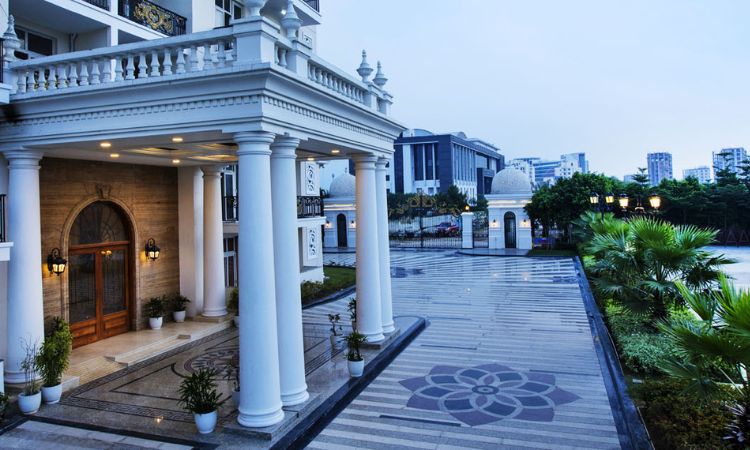 When seeking for the greatest property in Lucknow, Omaxe Group has provided just what you were looking for. The Palace in Lucknow is a tasteful fusion of aristocracy and modernity.
Given the many amenities that can be reached from the residential neighborhood, The Palace Residential society in Lucknow is located in a highly suitable region. This architect by the Omaxe company is close to amenities including parks, malls, food courts, and educational organizations.
The palace Lucknow is a project that stands for a sophisticated fusion of luxury, style, and modernity. The neighborhood around the palace also raises the level of living for the locals.
7. THE RESORT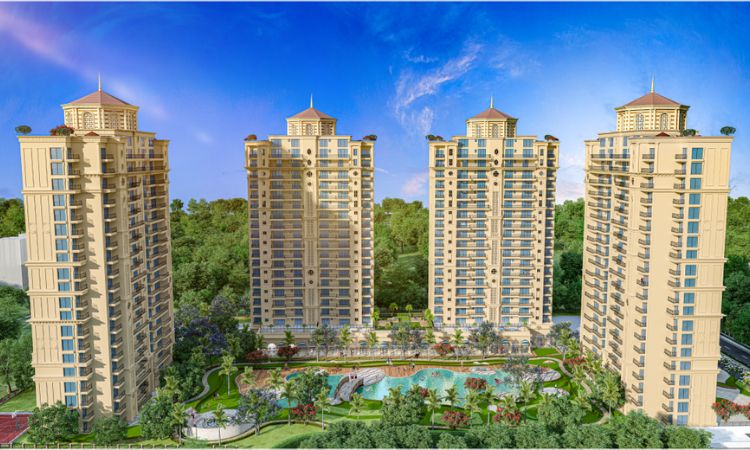 The Resort is a bouquet of nature that was created with brilliant architectural design to mesmerize you. Your day will get started and your imagination will be jolted by the unobstructed view of the early sun streaming through the grand windows. You may add azure splashes to your life with the help of our cutting-edge pool.
Our cutting-edge amphitheater was created to fuel your inspiration or vibe with beautiful music that calms your spirit.The Resort has beautifully designed interiors where you may cherish unique moments with your close friends or family.
8. OMAXE HEIGHTS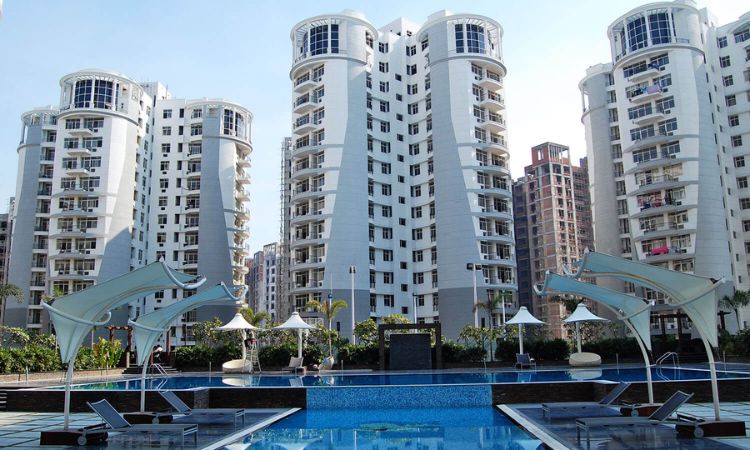 Omaxe Heights, which is situated in Gomti Nagar in the center of Lucknow, has established a reputation all its own. With its cutting-edge interior design and world-class apartments and penthouses with 2 bhk flats in Lucknow , the township offers you a gloriously rewarding experience.
It has every necessary amenity, including parking, a contemporary clubhouse, a children's play area, and a large swimming pool.
Why Choose Omaxe Properties for the best residential property in Lucknow?
Omaxe Properties, known for consistently producing first-rate homes, is the leading choice for residential real estate in Lucknow. Omaxe offers modern, thoughtfully built houses that place an emphasis on convenience, security, and way of life. Omaxe is driven by a legacy of excellence.
The changes they make are in prime locations, which ensures comfort and transparency. Omaxe's commitment to original ideas, workable strategies, and top-notch conveniences has helped them establish a solid reputation as a respectable player in the land market.

Conclusion
Luxury Flats in Lucknow has had tremendous infrastructural growth, good administration, and rising investment, making it a potential real estate hotspot. The infrastructure of the city is expanding quickly, and private investors are making significant investments, which is raising the demand for real estate assets.
Location, property type, budgetary considerations, and a respected builder are all things to think about while selecting a residential society and apartment in Lucknow. With names like Omaxe Waterscapes, Grand Omaxe, Omaxe City Lucknow, Omaxe Residences, The Palace, and Omaxe Heights, Omaxe Properties provides the best residential properties in Lucknow.
Lucknow is a tempting alternative because of its harmonious combination of culture, history, and modern amenities, as well as its decent level of life, affordable housing costs, and range of work opportunities.
FAQs
1. Are these societies suitable for families?
Yes, family-friendly Omaxe homes are available. With amenities like parks, schools, and healthcare centers close by, they provide safe, well-designed houses in desirable areas, assuring a pleasant and family-friendly atmosphere.
2. What makes Omaxe properties special?
Omaxe residences are distinctive for their high caliber, contemporary styles, dedication to sustainability, and first-rate facilities. Buyers that value quality are more likely to choose them because of their history of real estate expertise.
3. Which area is best to live in Lucknow?
The finest Lucknow neighbourhood is dependent on personal preference. A popular destination for amenities and accessibility include places like Gomti Nagar, Hazratganj, and Aliganj.
4. Which is the fastest growing area in Lucknow?
One of Lucknow's fastest-growing neighbourhoods, Gomti Nagar Extension experienced a boom in both residential and commercial construction. For the most recent information, it is suggested to look at the city's most recent developments.
5. Is it good to settle in Lucknow?
Many people find flats in Lucknow to be a desirable area to settle since it provides a blend of culture, history, and contemporary conveniences. It offers people a respectable standard of living, reasonable housing prices, and a variety of employment options, making it a desirable choice.