As the home of Lord Krishna, Mathura and Vrindavan hold a unique place in our hearts. The twin towns of Uttar Pradesh are a major destination for visitors and pilgrims each year from all over India and abroad. Due to the development of major Properties in Vrindavan, residential projects, including flats, villas, and planned communities, have been developed to meet the various demands and preferences of purchasers.
In addition to its rapid infrastructure development, the city provides individuals seeking calm with much-needed tranquility. There are several compelling reasons to invest in real estate in Vrindavan, the Sacred Land of Lord Krishna. Here are some significant elements that make purchasing real estate in Vrindavan an appealing prospect:
Table of content:
Why Invest in Property in Vrindavan?

Closeness to Delhi
Vrindavan is a popular real estate area because of its proximity to Delhi (180 km) and other key cities like Agra. The city offers all the features a buyer of a contemporary home seeks and is well-linked. Many Delhi residents are very interested in investing in Property in Vrindavan as the city is developing very fast.
Religious Importance
Lord Krishna worshippers place a great deal of religious and cultural significance to Vrindavan. It is thought that here is where Krishna spent his formative years and engaged in a number of celestial pastimes. Purchasing real estate in Vrindavan enables you to take part in religious activities, become fully immersed in the spiritual atmosphere, and feel a profound feeling of peace.
In Vrindavan, connectivity and amenities
With excellent connections to important cities and towns, both locals and visitors may easily get to Vrindavan. The community has seen improvements to its infrastructure, including its road systems, medical facilities, educational facilities, and commercial businesses.
Peace of mind
There is no doubt about the impressive infrastructure development taking place in Vrindavan. Even still, compared to larger cities, it allows you to live away from all the commotion. You may mix your spiritual requirements with long-term economic decisions by purchasing real estate in Vrindavan Mathura.
Considering the city's enormous growth potential, purchasing a plot or flats in Vrindavan will undoubtedly provide favourable results.
Top Properties in Vrindavan by Omaxe:
1. Omaxe Eternity
Omaxe Eternity, a 95.1-acre integrated city with a combination of holiness and modern amenities, was introduced in Vrindavan. In the occupied residential property for sale in Vrindavan, Omaxe Properties, one of the industry leaders, offers Omaxe Eternity. The perfect design and planning are combined in this modern township, which is easily accessible and connected to nearby cities.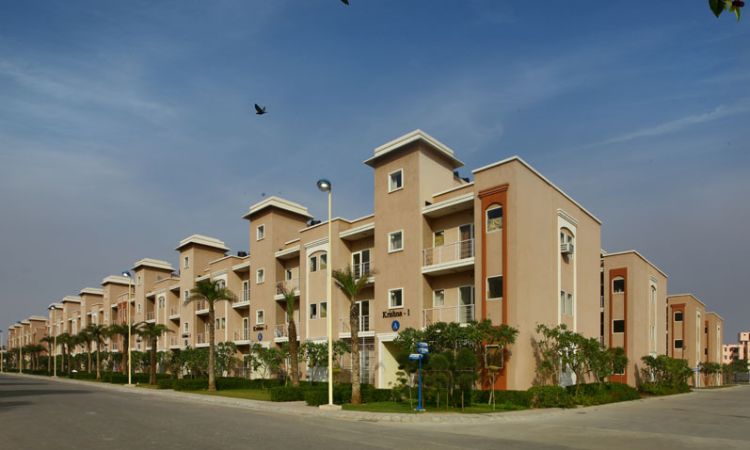 Omaxe Eternity offers roomy 1/2 BHK homes in Vrindavan, with choices ranging from 432-1200 sq. ft. and contemporary facilities required for a relaxing and fashionable lifestyle. Omaxe Eternity is your key to the perfect life you've always imagined. The breathtakingly expansive, lush surroundings and chic residences outfitted with modern conveniences contribute to Eternity's potential.
2. Omaxe Full Moon
Omaxe Full Moon is situated in Vrindavan, "the city of Lord Krishna," on Chhatikara Road. This residential property in Vrindavan is a masterpiece that allows you to appreciate nature's tranquil splendour. Additionally, the residence has all the conveniences you'll need to fully experience the heavenly beauty from a wonderful viewpoint.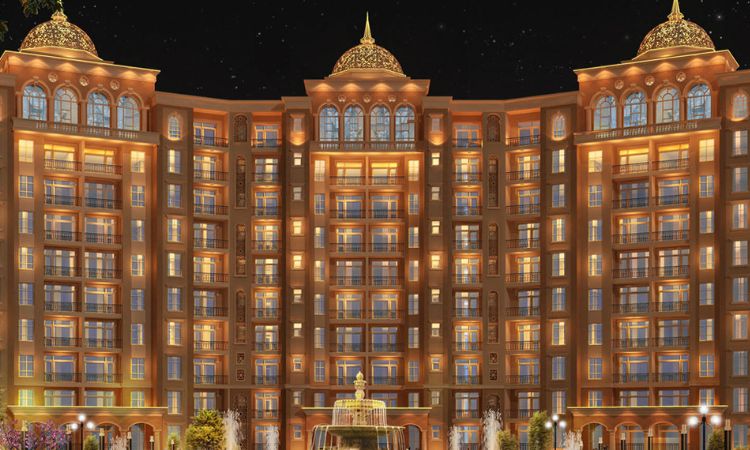 One time when you may celebrate life and enjoy the cool breeze coming through your windows is during the Omaxe full moon. Omaxe Full Moon is the best option if you want to purchase top-notch real estate in Vrindavan for both personal use and as an investment.
The renowned Prem Mandir is not far from the property. The Omaxe Full Moon property is among the greatest in the whole Vrindavan area and the ideal option for those seeking the purest kind of tranquillity and harmony.
3. Krishna Castle
Omaxe Krishna Palace, a modern and contemporary lavish property, is located on Chhatikara Street in Vrindavan. The apartments on the property are exquisitely constructed in a spacious, bright design. Each level of the Omaxe Krishna Palace condominiums caters to a limited and lucky few types of people who require the most extraordinary environment in terms of top quality, polish, and mood.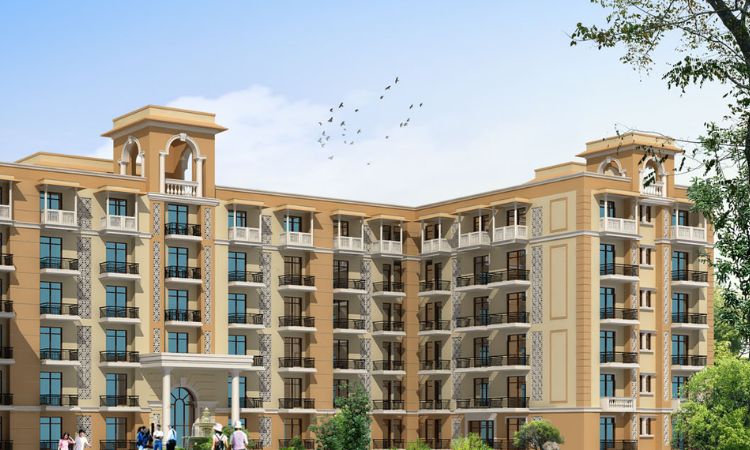 These entirely constructed 1 BHK apartments in Vrindavan provide lovely views of the surrounding greenery. The property is well located in the city and offers quick access to all areas of the city. The sleek, modern design of this building was created to blend in with the surrounding environment.
4. Krishna Crest
Crest 1 and Crest 2 are the two towers that makeup Omaxe Krishna Crest. Crest 2 contains 70 apartments. The Flats in Vrindavan are all well-constructed with roomy, open designs. The private and privileged few who desire the ideal environment with the highest standards of quality, elegance, and ambience are catered to by Omaxe Krishna crest flats on each level.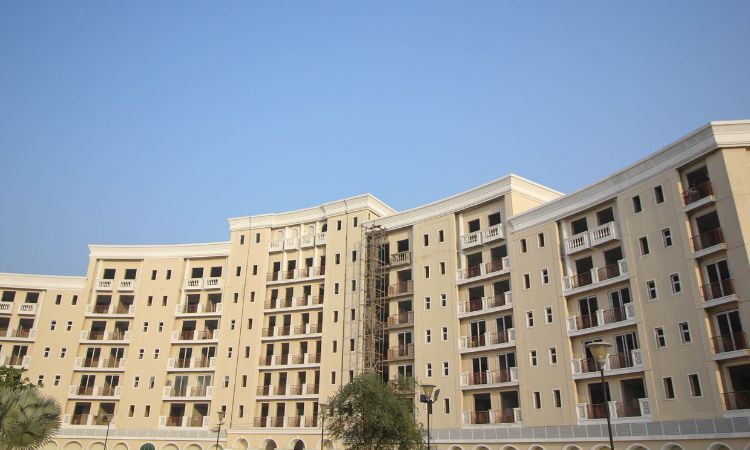 The Krishna Crest is a short distance from Mathura. These well-constructed studio apartments include one bedroom and have beautiful views of the surrounding vegetation.
The property is located in a desirable area of the city and provides quick access to all areas of the city. This property's sleek, modern style was created in harmony with the surrounding landscape. Each apartment's spacious layout gives you the solitude, luxury, and comfort you want in a home. This property is conveniently located near a number of temples, shopping centres, dining establishments, and other social amenities in Vrindavan.
Why Omaxe Properties Should Top Your Investment List
Omaxe establishes a solid basis for itself as a trusted organisation in the Indian land market thanks to its strong position, optimal delivery, plenty of conveniences, and commitment to customer happiness. Consider taking a cunning interest in a reputable real estate company to obtain your ideal residence or to pursue a reliable course of action for a profitable future.
Their estates in Vrindavan are completely set up for easy access to the major tourist destinations and transportation hubs of the city. These structures have a sizable number of workplaces and well-built living areas, offering a comfortable and opulent way of life. Omaxe properties are also well-positioned for long-term value because of the city's significant history and burgeoning economy.

Conclusion
Purchasing property in Vrindavan may be both financially and spiritually beneficial. The allure of the city, along with the products provided by reputed developers like Omaxe, creates prospects for a contented and profitable existence. No matter which option you select—Omaxe Eternity, Omaxe Full Moon, Krishna Castle, or Krishna Crest—you are making a financial and spiritual commitment. Make Vrindavan your home and let the country of spirituality prosper with your investment.
FAQs
1. Is it good to buy property in Vrindavan?
Purchasing real estate in Vrindavan is highly advised owing to the area's spiritual significance, developing infrastructure, and potential for value increase, which make it an alluring investment option and a tranquil location to live.
2. Why should I buy property in Vrindavan?
The combination of spiritual peace and real estate potential offered by purchasing property in Vrindavan is exceptional. It offers a chance to invest in both a tranquil way of life and potential financial expansion.
3. What makes Omaxe properties stand out from others?
Omaxe Homes stands out thanks to their solid reputation, excellent locations, first-rate facilities, and dedication to on-time project completion. They provide luxurious and safe investment opportunities.
4. How can I finance my investment in these properties?
Combining personal savings, house loans from banks or other financial institutions, and, if applicable, you may fund your investment for investment.