Ludhiana, a beautiful place located in Punjab, India, is a developing and most promising place for real estate investment. This place has a very strong industrial presence. With the fastest growing economy, this city comes with the important capability of property development and its value appreciation. The growing infrastructure of Ludhiana and the improving connectivity improve its appeal to investors who are seeking to capitalize on the growing real estate market in Ludhiana. These days many people are looking for the best property to invest in Ludhiana to seek maximum returns in the long run.
The increasing demand for residential properties is attracting these investors to invest in properties in this place. There is a potential for high returns on investment due to the emerging interest in real estate and the potential for the value of assets to increase over time. The factors contributing to this rise in demand for properties in Ludhiana are its population growth, urbanization, and changing lifestyles. So investing in property in Ludhiana will be a wiser decision in the long term.
Table of content:
Why invest in Ludhiana's real estate?
In the past few years, Ludhiana has experienced major economic growth. This economic growth has a strong impact on the real estate market in the following ways.
Emerging Demand- Economic growth has created a positive impact on people's income which results in more people moving to Ludhiana to seek jobs.
Value appreciation- The economic growth directly benefits the existing property owners. This in return attracts more and more investors to buy property in Ludhiana.
More investment opportunities- The overall growth of Ludhiana has grabbed the attention of developers and investors. The positive market emotions have led to the development of new projects and property ventures.
Ludhiana's real estate potential is constantly rising. The major factors which contribute to its potential are strongly influenced by infrastructure development, population growth, and industrial expansion.
These factors positively contributed to the formation of the city's real estate market and its potential in the following ways :
Population growth- Ludhiana's emerging economic growth opportunities attract more and more people from different states and regions of the country. It has led to an increase in demand for residential property due to the increasing population size of the city. Also, many people started migrating from rural to urban areas in search of new housing developments.
Infrastructure development- Investment in the road network, highways, and public transportation has increased the accessibility of the city, which becomes an important factor for more attractive real estate development.
Industrial expansion- Ludhiana is also known as an industrial hub, famous for its textile and manufacturing industries. Due to these industrial drives, demand for commercial and residential real estate properties has increased, which has enhanced the overall real estate market.
How to choose the best residential property in Ludhiana?
If you want to choose the best properties in Ludhiana, here are the top five residential properties for investment. Several key criteria should be kept in mind to make sure that your decision to invest in property in Ludhiana is a wise one. The factors are as follows:

Location- The location of the property is supreme. You should always look for properties that are located in well-connected areas with good infrastructure, should have basic facilities such as schools, hospitals, and shopping centers, and should have accessibility to transportation. Primely neighborhood-located properties have a higher tendency to appreciate.
Amenities- The availability of modern amenities increases the attraction of a residential property. Property with amenities like pools, parks, gyms, etc. can attract more people and must have higher resale value.
Reputation of the developer – Always check the track record and reputation of the developer, as these two things play a very vital role. Proper research of developers' past projects, their overall credibility, and the quality of construction should be done. Well-known developers with a history of successful projects can be trusted, as they are more likely to keep their promises.
Potential of Appreciation- You should always keep the factor of potential future appreciation in mind before making a decision. Briefly check the factors like ongoing projects, upcoming projects, and most importantly, economic development in the area. Properties available in such conditions will provide you with better returns over time.
Overall value proposition – Make sure to calculate the overall value proposition of the property. Refer to the following factors like
Size
Layout
Features
Pricing
A property that offers competitive prices for its location and features has more chances to attract buyers and renters.
Top 5 residential properties to invest in Ludhiana
1. Royal Signature
Royal Signature is a project that has been launched by Omaxe Ltd. and is located on Pakhowal Road, Ludhiana, Punjab, India. This project comes under the penthouse category and is available in 5 BHK and 5 BHK +AV ROOM. These are high risers, standing like an honor against the backdrop of open green spaces. It is built on the most futuristic and advanced approach that has infinite beauty and will offer you a modern lifestyle with unreal features.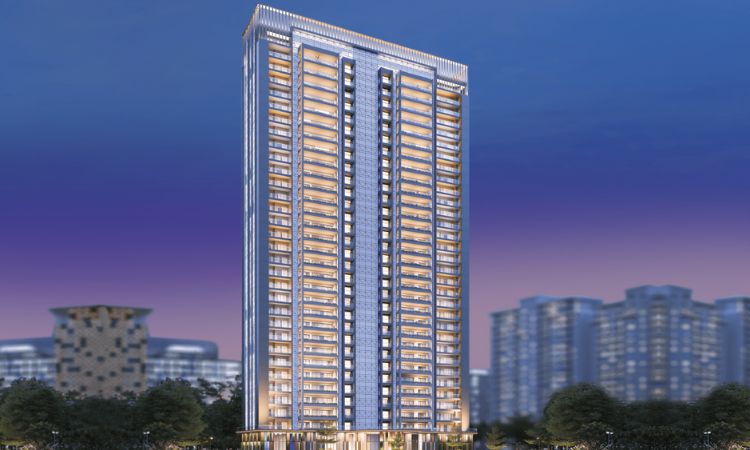 This project will provide you with many amenities, such as:
Swimming pools
A premium club clubhouse
Swimming pool
24/ 7 security
Not only these amenities the Royal Signature comes with many benefits which makes it a good investment for investors.
The distance between the hospital and Royal Signature is only 2.74 km
The distance between the school and Royal Signature is around 2.69 km
The distance between the port and Royal Signature is only a 20 minutes drive
This makes it obvious the Royal Signature comes with so many perks that make your life accessible and luxurious because this project has been completed by Omaxe Ltd. The company has completed and delivered many projects in India such as The Lake, World Street, Omaxe Chowk, and many more. The company's many successful projects have become the reasons for the development of many landscapes and attracted investors to buy residential property in Ludhiana.
2. Royal View Homes
Royal View Homes is an amazing project by Omaxe Ltd. This project is specially launched to meet the requirements of a stylish and comfortable project located in Ludhiana for property seekers with different budgets. It is located on Pakhowal Road, Ludhiana. This project comes with 3 BHK flats that provide residential units with an area of 1580-1610 sq ft.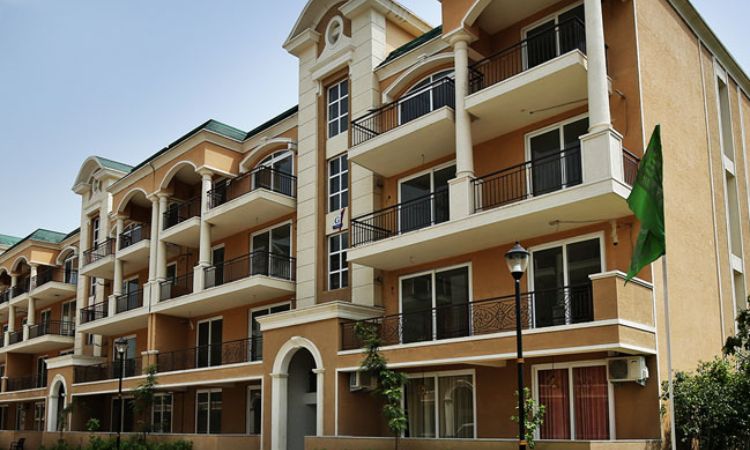 This residential property in Ludhiana offers you many amenities, such as:
Clubhouses
Play area for children
Swimming pool
Proper security
Sports Facility
Multi-purpose rooms
Golf course
Power backup
The Royal View Home offers you property per sq. ft. at the most reasonable price with a luxurious lifestyle that makes it the very best option from other properties. Not only a luxury, it will give you an unreal view and a peaceful living. The project is designed by keeping in mind to deliver its customer a modern and comfortable lifestyle.
Also Read: Important Things to Consider While Buying an Apartment in Ludhiana
3. Omaxe Royal Residency
Omaxe Royal Residency is located in Ludhiana. It is a residential project by Omaxe Ltd. a renowned state developer in India. This project is the best property to invest in in Ludhiana, as it offers a range of residential options, like apartments based on the layout and phase of development. Its architecture will provide you with a luxurious and comfortable living experience.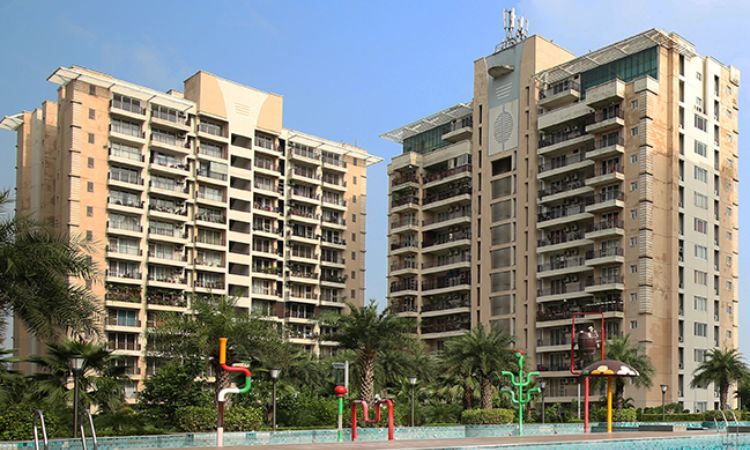 This project offers various types of residential units such as apartments and villas. It provides you with many amenities such as :
Clubhouses
Gym
Play areas for children
Swimming pool
24/7 security
Parking areas
4. Twin Tower
The Twin Towers located in Ludhiana stands as an upscale complex, making itself a gripping investment opportunity because of its unique features and wonderful location. These towers provide not only living but also an investment opportunity in the real estate market. The twin tower has a modern and innovative design that makes its visual appearance more appealing.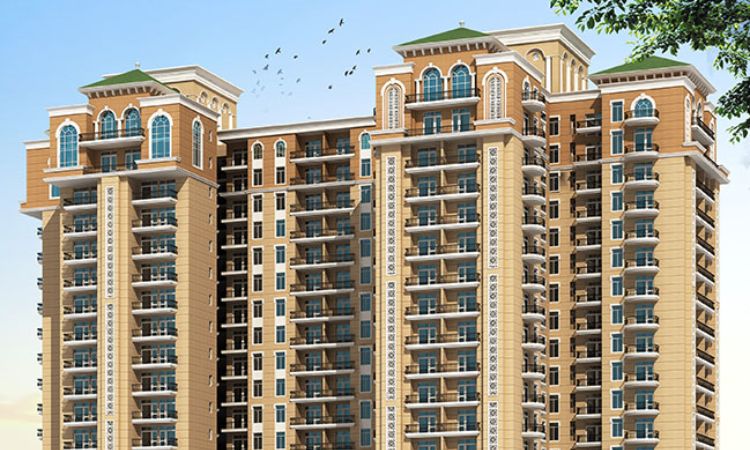 These towers are located in a sought-after area of Ludhiana, and provide easy access to major highways, roads, entertaining hubs, etc. It has a variety of units such as :
Size options – units are in various sizes, that can accommodate both families and individuals, with plants on the floor and enough space for utilization.
Variety- The complex provides various units such as :
Luxurious penthouses
Well-designed studio flats
Spacious apartments
It also comes with many features such as :
Modern interiors
Recreational facilities
Safety
Sustainability
The neighbors of these towers are full of life and will give you an experience of mixed culture and lots of entertainment. The towers are well connected with major areas of the city making accessibility easy.
5. Celesta Grand Premier
Celesta Grand Premier is a perfect definition of luxury as this project is designed to meet the modern requirements of the 21st century. This project is located at Pakhowal Road Ludhiana. This project will give you relief from the dust and pollution of the city and provide you with natural advantages which will enhance your peace of living. The most important factor about this project is that this project offers easy access to most important occasions like Ludhiana's Bypass Road, Nh 95, Guru Nanak Road, etc.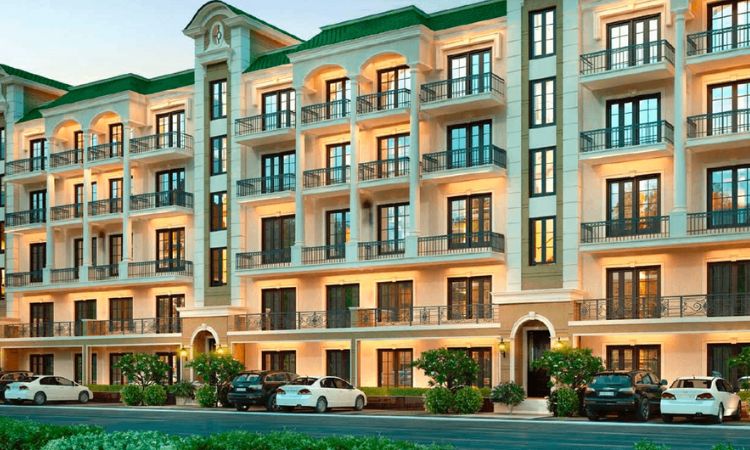 Some of the major amenities of this project are as follows :
Multipurpose hall
Gym swimming pool
Well organized parks
Reserved parking
This project will provide you with 3BHK flats with a standard of living which will make your decision to invest in property in Ludhiana a wiser decision.
Comparative Analysis
Royal signature – This property is available in two sizes 5 BHK and 5 BHK +AV rooms. It comes under the price range of rupees 4.48 cr – 9.82 cr
Royal View Homes – This project offers you 3 BHK that provides residential units with an area of 1580-1610 sq . ft. The price starts with rupees 95 lakhs and goes up to 2 cr.
Omaxe Royal Residency- Comes with 3 BHK and 4 BHK. The area varies from 841 sq . ft. to 7664 sq. ft. The price is between 90 lakhs to 2 cr
Twin Tower- Available in many units like 1 BHK, 2 BHK, 2.5 BHK and 3 BHK. Has all the necessary amenities like a gym, pool parking, etc. Starts with a price of 37 lakhs and onward to 70 lakhs.
Celesta Grand Premier- Hs G+4 independent floor. Offers necessary amenities such as parking, security, parks, etc. Starting price rupees 74 lakhs.
Investment potential and returns
Ludhiana has become a city that is attracting investors to invest in real estate projects as the value appreciation chances after investing in projects have increased. Many factors are the reason for value appreciation which are as follows :
Economic growth – the increase in the growth of the local economy leads to an increase in job opportunities and higher levels of income. This created the demand for more housing properties in the area for both resident purposes and business-looking operations. The increase in demand for the property will lead to higher values.
Demand trends – Many factors can trigger the demand for property which includes, increase of migrants for better living standards, more job opportunities, lifestyles preferences, etc. Investing in the properties that come with these trends can lead to a higher return on investment.
Infrastructure projects – The projects like new highways, public transportation systems, many commercial centers, etc have the power to increase the accessibility and convenience of the area. This will attract more and more customers and investors, leading to high demand that will appreciate the value and give higher returns.

Conclusion
The development of Ludhiana in many factors has made it a hub for real estate investment. Investment in Ludhiana can be profitable for both people and investors as it will give higher returns.
There are many residential projects to invest but the projects like Royal Signature that are proving the best 5 BHK and also 5BHK +AV ROOMS, and Royal View Homes that offer you a standard of luxury living away from the city giving you all the natural experiences located at Pakhowal road, Ludhiana.
The Omaxe Royal Residency and Twin Tower come with the best amenities And the Celestial Grand Premier is designed for providing the best modern experience of living with so many other features.
These are the top 5 residential properties to invest in Ludhiana that are offered by Omaxe Ltd. Now you need to decide which property is suitable for investment in Ludhiana. One should check on these projects that will guarantee higher returns on the investment. Also conducting research is very important when doing any investment, especially in real estate.
Therefore, it is important to consult with the top real estate companies in India, like Omaxe, as they are aware of many factors and their experience will guide your money to the right investment.
FAQs
1. Why should I consider investing in Ludhiana's real estate market?
Now, we know that there are usually several factors that decide whether to invest in a state's real estate or not. Similarly, if someone is deciding to invest in the property of Ludhiana several things affect its real estate market quite crucially:
Such factors are:
A civilized urban area– The state of Ludhiana has turned out to be an urban place with a very decent and sophisticated living culture due to which there are a large number of dealings in properties of various varieties be it rental or acquired ones.
Policies in favor of investors– The legal policies and compliances are not very strict and are quite rational favoring the investors.
Diversified rental opportunities– Ludhiana is a hub for students and professionals also who demand property on a rental basis quite frequently.
Industrial palace– Nowadays, it has been observed that there is significant growth in the industries for manufacturing in Ludhiana due to which there is even a huge demand for commercial properties.
Hence, all these factors make Ludhiana a hub for real estate dealings.
2. What factors should I consider when selecting a residential property for investment in Ludhiana?
Investing in real estate is not at all a piece of cake. So, one needs to do a lot of research before investing generally anywhere. And if we talk about investing in properties in Ludhiana these are the factors you should consider at any cost:
The development plans.
Industrial growth in that area.
Location of that property.
Amenities offered like the proximity to nearby important areas.
Strictness of legal compliances.
Most importantly, it's resale value shortly.
Potential rental income.
There is one more important thing to ease down your work that is to hire the best real estate company in India.
Do keep a note of these points while and before looking into any investment plan.
3. What types of residential properties are available for investment in Ludhiana?
In Ludhiana, you can find many residential properties available for investment like apartments, villas, independent houses, plots of land, etc. The decision of investment depends on your choice like budget, location preference, and your investment target. Then also there are the top 5 residential properties that are best for investment in Ludhiana
Royal Signature
Omaxe Royal Residency
Royal View Homes
Twin Towers
Celestia Grand Premier
It is advisable to always consult a consultant before making any investment decision as they have adequate knowledge that will help you to find the best property to invest in Ludhiana with a guarantee of higher returns.
4. How can I finance my real estate investment in Ludhiana?
There are many ways to finance your real estate investment in Ludhiana which are mentioned below :
Traditional bank loan – you can go to a bank for loans that are specially designed for real estate investment.
Hard money loans – these are short-term loans that are secured by the property itself. They have a shorter approval process but high-interest rates
Seller financing -you can find some sellers who are open to financing themselves, and you can make payments to them directly.