Real estate is India's second-largest job industry after agriculture. In addition, significant non-resident Indian (NRI) investments throughout the short and long terms are envisaged. Housing, retail, hospitality, and commercial real estate are all included in the real estate landscape, with Commercial real estate growth factors taking precedence. Strong expansion in the retail, hotel, and commercial sectors helps India meet its rising infrastructure needs.
Strategic planning and wise decisions depend on stakeholders' understanding of current trends. Adopting trends ensures pertinence, consumer pleasure, and long-term growth. Trend-aware stakeholders are better positioned to negotiate uncertainties, align activities with market needs, and retain flexible approaches to goal accomplishment in the face of rapid shifts.
Table of content:
Sustainable Housing Trends:
In order to maximise efficiency and take use of renewable resources, advanced Impact of technology on Indian real estate is used in eco-friendly homes, which results in lower energy usage. The growth in ecologically aware homes, which address the urgent need to battle climate change, demonstrates the real estate industry's dedication to sustainability.
Government regulations are crucial in encouraging sustainability because they control industries, encourage ecologically friendly behaviour, and guarantee responsible resource use. In line with long-term objectives for a safe and peaceful future, these policies promote economic growth, equality, and ecological preservation. As people look for more energy-efficient houses, there is an increasing demand for ecologically friendly and sustainable buildings.
Technological Influence:
The distinct and quickly growing idea has caused a significant shift in the real estate sector during the past 10 years. One of the main ways investment may be attracted to this industry is through tech startups, which not only provide businesses with the most up-to-date technology but also help them with sales and marketing.
Using big data and proptech allows for cost reductions and higher profitability. AI may assist with property value by using a "predictive analysis" algorithm to calculate the rates of the property. In addition to comparing property rates, investors may use this method to estimate property value growth and assess potential future dangers.
Affordable Housing Dynamics:
Affordable housing dynamics are complex because they must balance supply and demand. Initiatives like "Housing for All" have improved housing access while attempting to close this disparity. However, challenges still exist, including a lack of finance and complex laws. Nevertheless, the industry has excellent business opportunities due to population expansion and urbanisation. However, despite the dangers that come with economic and regulatory changes, investors are still attracted to affordable housing because of its relevance to society. For sustained growth and full housing fulfilment, maintaining balance between public initiatives and private support is still essential.
Luxury Property Market:
In Indian real estate, there has been an intentional change in the concept of luxury homes. The way that purchasers see real estate investments has completely changed. The supply of luxury residential complexes and apartments has been decluttered from a few limited pin codes, making it location agnostic thanks to an updated lifestyle closer to core business centres.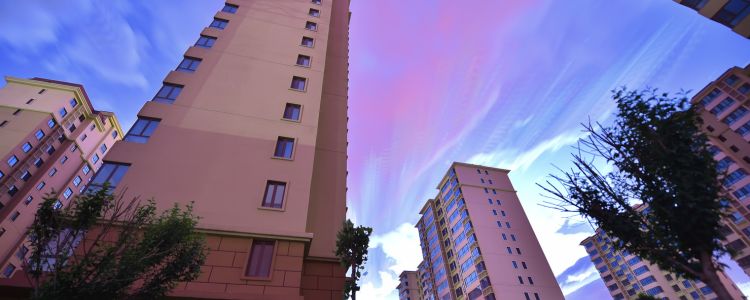 The next generation of consumers is becoming more environmentally and naturally aware. Living in environments with little influence on the environment is becoming more and more popular. Utilising integrated impact of technology on Indian real estate that would preserve power and water along with effective waste disposal systems and environmentally friendly items may soon become a standard amenity. Utilising indoor air filtration systems and solar panels might add more amenities to the list.
Also Read: What To Expect In A Luxury Apartment?
Commercial Real Estate Outlook:
In the post-pandemic age, the Commercial real estate growth factors is altering to suit shifting patterns. Office environments are becoming more flexible and placing a high value on teamwork and hybrid work methods. Through effective logistics, engaging shopping experiences, and e-commerce, the industrial and retail sectors are leveraging development opportunities.
Demand is changing as a result of remote work, leading to a reevaluation of office needs and the emergence of mixed-use spaces. Technology and occupant well-being become of utmost relevance in this changing context. Opportunities for flexible environments that take into account changing customer preferences and workplace dynamics arise amidst ongoing problems, highlighting the industry's resiliency and potential for transformation.
Also Read: Is Investing in Commercial Properties a Good Idea in India?
Government Policies and Regulations:
The Indian real estate market is also governed by a variety of State, local, and municipal laws, policies, and practises, including specifics regarding urban development, slum rehabilitation and improvement, rent control, flat ownership, building codes and bylaws, property tax, Special Economic Zones (SEZs), Benami transactions, environmental protection, land pooling policies, land ceiling, land use and zoning standards, Real Estate Investment Trust regulations, etc.
RERA, or the Real Estate (Regulation and Development) Act of 2016, To safeguard the interests of consumers in the real estate industry, this Act regulates the creation, promotion, and sale of real estate projects. To facilitate the proper implementation of the Central Act at the local level, corresponding RERA Rules and regulations have been implemented by the States.
Investor's Perspective:
Real estate is an appealing purchasing option from the standpoint of an investor. Despite the difficulties of market volatility and restricted liquidity, it offers prospects for both property value increase and rental income. Investors must carefully weigh the risks vs the possible returns, taking into account elements including the location of the property, market trends, and the state of the economy.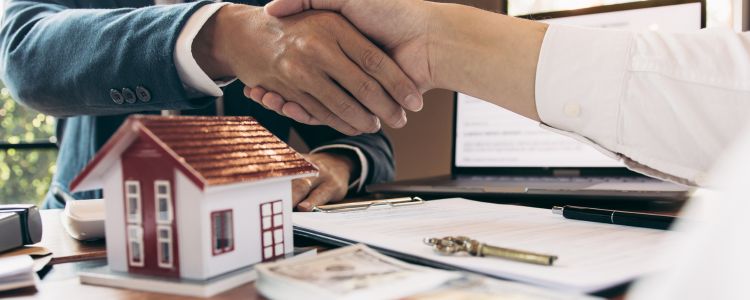 In the Indian real estate market, diversity, which includes a mixture of residential, commercial, and industrial properties, appears as a viable technique for risk reduction. Risk is further dispersed among multiple cities through geographic diversity. To successfully navigate this environment and produce favourable results in the Indian real estate market, it is important to understand how risk and reward interact.
Future Projections:
Affordable housing will become more popular as urbanisation, technological integration, and sustainability become more prominent trends. Regulatory complexities and financing roadblocks are examples of ongoing issues. Due to e-commerce and shared workplaces, Commercial real estate growth factors is predicted to prosper, but residential preferences may change in favour of smaller homes. Innovations in eco-friendly building techniques, smart urban development, and real estate technology solutions are projected to occur in the upcoming decade.
Cities in Tiers 2 and 3 may get more investment. For the Indian real estate industry to continue to develop and adapt, it is necessary to solve infrastructure inadequacies, governmental reforms, and changing customer expectations.
Conclusion
The country's second-largest employment, real estate, is anticipated to draw additional long- and short-term non-resident Indian (NRI) investment.
For stakeholders to develop strategic goals and make wise choices, they must be aware of current trends. Technology-related factors, including big data, PropTech, and tech companies, are allowing cost savings and enhancing profitability. Although the mechanics of affordable housing are complicated, programmes like "Housing for All" have increased housing access.
The workplace environment is becoming more flexible, with a focus on cooperation and hybrid work styles, while the commercial real estate industry adapts to changing patterns.
According to future predictions, the need for inexpensive housing will increase as the trends of urbanisation, technology integration, and sustainability gain prominence. But regulatory intricacies and funding challenges continue to be problems. The real estate company in India like Omaxe help you find best real estate properties.
FAQs:
1. What are the current real estate trends in India?
Eco-friendly building techniques, smart houses, and co-living spaces are some of the newest real estate trends in India. Urbanisation and online real estate transactions are both on the increase.
2. How is technology influencing the Indian real estate market?
Virtual tours, AI-assisted property assessments, and online platforms for quick transactions are revolutionising India's real estate market and enhancing consumer connections.
3. What is the state of affordable housing in India?
India continues to prioritise affordable housing, which is encouraged by programmes like the "Pradhan Mantri Awas Yojana." However, problems still exist as a result of prices, land scarcity, and urbanisation.
4. What defines luxury property in the Indian context?
Prime sites, extravagant facilities, superb finishing, and exclusivity distinguish luxury real estate in India. It frequently has modern aesthetics and a focus on comfort and relaxation.
5. How has the commercial real estate sector changed post-pandemic?
Flexible office designs in the post-pandemic era emphasise hybrid work. Commercial real estate has changed as a result of a shift in demand for well-ventilated rooms, health standards, and digital integration.
6. Is real estate a good investment option in India?
With the potential for growth and rental revenue, real estate may be a desirable investment in India. However, risks related to market volatility, laws, and economic variables must be taken into account.