Buying a house or personal property is an exciting venture for motivated individuals. For many, this purchase symbolizes several things. However, Homebuyers should act with faith and invest in their brainpower and personal choice when purchasing a home.
Finding the correct real estate developer is India an essential aspect of modern house purchases. So let us talk in detail about everything you need to know about good builders.
Why do Homebuyers Need a Good Builder?
A home buyer should conduct extensive research on the builder before making a property transaction. Homebuyers must always be careful and keep an eye on the developers' track records.
It's critical to choose a reputable builder who inspires trust and faith. This can now be accomplished easily through internet searches and questions. For homebuyers, all major developers have responsive websites.
The mainstream news and media also discuss the current Real Estate situation and give good players credibility.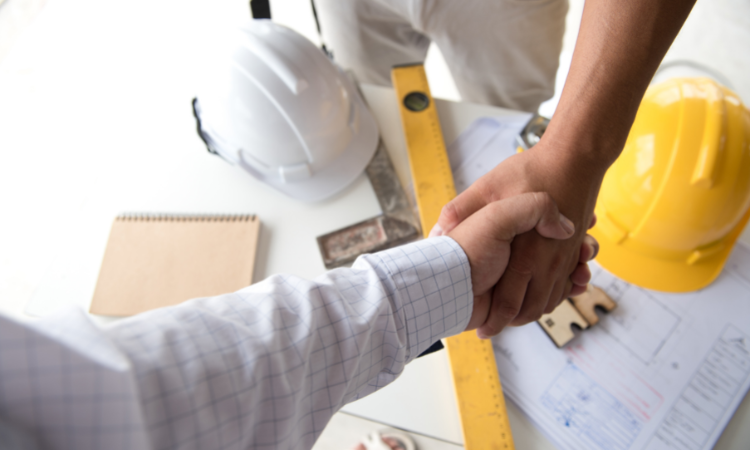 Advantages of a Good Developer
A reputable developer can anticipate the client's requirements and the marketplace and put efforts into architecture and planning accordingly. Thus, they guarantee that the homeowner receives state-of-the-art, modern amenities.
A competent developer guarantees that commitments made about deliverables are kept on schedule. These developers are likewise worried about their image and go to great lengths to protect it.
Selecting a reputable developer ensures that the homebuyers will have no trouble obtaining a mortgage.
How to Choose a Good Developer
Certain factors come into play when getting a good reputable developer.
To close a profitable contract with a real estate developer, you'll need a customized equation. This relationship will emerge when buyers conduct thorough research and examine the motivations of the property developer. The strong chemistry between both the people will aid in the closing of a new house sale.
Integrity and fairness in business interactions must drive the selection of a property developer. Homebuyers should keep a keen watch on the market and look for developers who are always professional in their dealings. Buyers should first ask experienced and trusted developers inquiries and obtain insights in this aspect.
A real estate developer's honesty, conviction, selling ability, and passion are crucial attributes that should lead a house purchaser's experiences. The purchaser may have picked the best developer based on the right levels of these characteristics.
Homebuyers must look into the background of the property developer they are considering. This is significant since a developer's prior activities are powerful predictors of future success.
Homebuyers must haggle with a variety of real estate sellers, home builders, and developers. They should engage (and transact) with developers who offer a clear value proposition. Such a step will guarantee that the buyer gets a decent deal. Moreover, it will also help in avoiding the difficulties that come with buying a new house.
Referrals from other residents may provide essential information till a home buyer chooses to deal with a property developer. A potential buyer of a new place must pay attention to the word-on-the-street as the basis for planning.
When it comes to buying in business marketplaces, having a strong intuition is crucial. The same is applicable for homebuyers who purchase a real estate item from a developer or seller. Aside from reason and logic, homebuyers should also consider their gut impressions regarding potential investment property.
An informed and sympathetic property developer is the perfect forum for a modern house buyer. Such characteristics are crucial as they demonstrate the developer's commitment to the success of the house buyer's venture.
Online research is essential for significant new home purchasers. Clients may be able to learn the many developers with whom they can collaborate through internet research. Homebuyers who have access to advanced data can make reasonable arrangements with any property developer.
Homebuyers must stay with honest agents and avoid sugarcoating the pitfalls of investing in real estate. Users must allow developers to use actual data plus new knowledge as part of the whole decision-making process.
Wrap Up
Developers can make or break your real estate game. With each passing day, as the demand for property increases, the need for good developers also hikes. And it is for all the good reasons.
There are numerous advantages to getting a reputable developer. They will go the extra mile to deliver what you want. Hence, it would be best if you did your research too in getting the best. There are multiple factors you can consider before closing on one developer. And that is about it! We hope you got what you needed here and your doubts got cleared. Getting a new home is always a big deal, and we hope you get everything perfect for it!